IYA2009 Patron
| | | |
| --- | --- | --- |
| | | |
| Dr. Mani Bhaumik | | Dr. Mani Bhaumik with Dr. Robert Wilson |
IYA2009 is proud to have Dr. Mani Bhaumik as dedicated supporter of IYA2009's global activities.
Dr. Mani Bhaumik, physicist, internationally bestselling author, celebrated lecturer, entrepreneur, and a philanthropist. He is a laser physicist who announced the successful demonstration of the world's first efficient excimer laser at the Denver, Colorado meeting of the Optical Society of America in May 1973. This is the class of laser that would eventually eliminate the need for glasses or contact lenses in many cases requiring vision correction. The procedure popularly known as Lasik takes less than a minute and has helped over fifteen million people worldwide.
In recognition of his pioneering research in high energy lasers and new laser systems, he was elected by his peers as a fellow of the Institute of Electrical and Electronics Engineers as well as of the American Physical Society.
Dr. Bhaumik's current interest is in sharing with the public the astounding advances in quantum physics and cosmology and their implications for our lives, work, technology, and spiritual development. This he endeavours to do through books, articles, lectures, and TV programs. He is also keenly interested in research on the origin and the nature of consciousness and how that knowledge can be utilised in improving the quality of our existence.
Honors and awards
Elected fellow of the American Physical Society for Advancement of Physics, 1976
Elected fellow of the Institute of Electrical and Electronics Engineers for development of high power lasers and new laser systems, 1982
Elected to the prestigious Cosmos Club, Washington, D.C.
Elected Member of the scientific honor society, Sigma Xi, Los Angeles
Received Honorary D.Sc degree for Lifetime Academic Achievements from Indian Institute of Technology, 1995
Received Lifetime Achievement Award, North America Bengali association, Los Angeles, 2003
Honored by the Cultural Association of Bengal for Philanthropic Services to community, New York, 2005
Received Mahatma Gandhi Humanitarian Award from Indian American Heritage Foundation presented by Sir Ben Kingsley, Beverly Hills, 2005
Received Award for Outstanding Achievement in Science and Philanthropic Contribution from Asian Heritage Committee, New York, 2006
Elected fellow of the Asiatic Society, Calcutta, India, 2006
Listed in Who's Who in America and in Who's who in the World
Listed in the American Men and Women in Science
More information
Dr. Mani Bhaumik's page on Wikipedia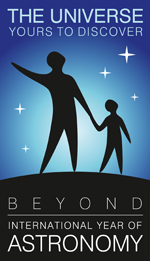 National Nodes: 148
Organisational Nodes: 40
Organisational Associates:33
National Websites: 111
Cornerstone Projects: 12
Special Task Groups: 11
Special Projects:16
Official Products:8
Media Partners:22