Star Walk
IYA2009 Official Product
Explore the Universe with Star Walk, the star gazing software for iPhone
VITO Technology releases a new version (1.2) of Star Walk. Star Walk 1.2 is an educational application with great UI and graphics that will make studying of stars and celestial bodies a real fun.
What's new in this version:
Wikipedia knowledge base. Star Walk contains links to Wiki articles for all major celestial bodies. For example, after choosing an object and reading short info about it you may tap "W" to go directly to Wikipedia article devoted to this star, planet, Messier object, constellation or meteor shower. After reading you may return to Star Walk to continue observing the night sky.
Meteor showers. Another important feature for both mature and novice astronomers is the addition of meteor showers. Users can set the date of the certain meteor shower and observe it on the iPhone. Zoom in and see the real moving objects and read in detail about this outstanding astronomical event on Wiki.
Enhanced interface. The size of deep sky objects and brightness of the ecliptic and constellations have also been decreased for a better picture. Therefore the brighter and bigger stars have become more distinct in comparison with the smaller ones.
Features:
Star Walk is your realistic guide for star gazing. Whenever you admire the starry night sky, Star Walk helps you to recognize anonymous heavenly bodies. Just find them on your interactive star map and tap "i" to retrieve useful information, such as celestial coordinates of these heavenly bodies. Don't be afraid to get overloaded by tons of specific terms. Star Walk is not for scientific use but for learning something new playfully. The cutting-edge graphics and smooth moving/scaling make your work with Star Walk pleasant and easy. You do not need a manual for using Star Walk because of its intuitive interface.

Star Walk covers about 9000 stars, planets and constellations. You can select and tap any object to have it zoomed and to read additional information. Star Walk currently supports English, French, Spanish, Italian, German, Dutch, Russian and Japanese languages. The skyline in Star Walk is annotated with the four compass points (North West South East) for better orientation.

Lunar Phase feature. Using Star Walk you don't have to browse the lunar calendar to know whether it's crescent, waxing gibbous or full Moon phase. You do not even have to know these astronomical terms. Just zoom in Moon with a double tap and see how much the lunar surface is shadowed. It is that simple.

Time Machine feature. Use GPS to get located automatically or choose manually any location. New York, Sydney or Paris - you can observe the sky from wherever you like. Having chosen the location you can watch the starry sky on your iPhone as if you were there physically. But there is more...
You can choose time. Actually that means that you can virtually travel through the time, future or past. This is a chance to see the stars and constellations through the eyes of Galileo. Of course, you can also choose a date from the future and watch the sky as it will be seen by our descendants over centuries.
Night mode. We have enabled the night mode switcher to make your stargazing experience more comfortable for your eyes. While you use Star Walk in the dark, just switch it to the night mode and let your eyes relax.
Deep space objects. We have improved the comprehension of Star Walk by adding many celestial objects which can attract your attention such as star clusters, nebulae and galaxies. These objects are hundreds to billions of light-years distant from Earth.
Star Walk. Astronomy for everybody.
Star Walk in iTunes

Watch Star Walk in action here

Star Walk Official Page
Vito Technology Official Page: http://vitotechnology.com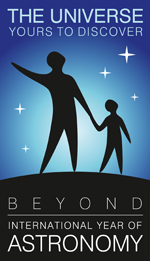 National Nodes: 148
Organisational Nodes: 40
Organisational Associates:33
National Websites: 111
Cornerstone Projects: 12
Special Task Groups: 11
Special Projects:16
Official Products:8
Media Partners:22