Kepler
This Group will celebrate the 400th anniversary of Kepler's Astronomia Nova, the cornerstone of modern astronomy, in the year of the launch of NASA's Kepler mission to seek Earth-sized extrasolar planets.

Task Group
Aim
Raise Kepler's public profile through in-reach (telling astronomers about Kepler), education, outreach.
Means
Conferences, public talks, exhibitions, articles, books, radio.

Resources
Bibliography, museums, monuments, TV documentaries, letters, literature & arts
Organise Special Session on Kepler at IAU GA 2009 (Rio de Janeiro).
Investigate possibility of getting Kepler's correspondence published in English (at an affordable price).
Investigate commemorate stamps/coins.
Promote Kepler as Astronomy Ambassador.
IAU GA 2009 SPS

Title: 'Marking the 400th Anniversary of Kepler's "Astronomia Nova"'.
Letter of Intent now listed on IAU website.

Formal proposal being prepared to deliver by December 2007.
Planned launch of NASA's Kepler Mission in Feb. 2009.
Czech Republic: International symposium in Prague.
Poland: International symposium in Zagan.
Austria: Exhibitions and other activities in Linz, Vienna and Graz.
Germany: Weil der Stadt has plans and has contacts the Kepler TG.
Downloads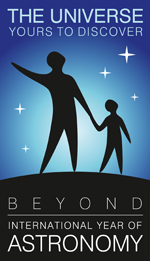 National Nodes: 148
Organisational Nodes: 40
Organisational Associates:33
National Websites: 111
Cornerstone Projects: 12
Special Task Groups: 11
Special Projects:16
Official Products:8
Media Partners:22