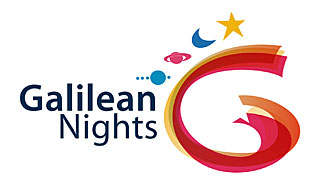 Following the unprecedented success of IYA2009's 100 Hours of Astronomy (www.100hoursofastronomy.org), which featured hugely popular projects such as a Global Star Party, the live 24-hour webcast "Around the World in 80 Telescopes", a Science Centre webcast, Sun Day and 100 Hours of Remote Astronomy, another series of astronomy events has been highlighted for 22-24 October 2009. This new IYA2009 Cornerstone Project is called Galilean Nights and will see amateur and professional astronomers around the globe taking to the streets, pointing their telescopes to the wonders that Galileo observed 400 years ago.
The focus of the project is sidewalk observations of gas giant Jupiter and its moons, as well as allowing members of the public to observe the Sun, our own Moon and many more celestial marvels.
If you would like to run an event for Galilean Nights in your local area, the event registration process will soon be online. In the meantime, if you have any queries, please contact the Task Group chair.

To keep informed about Galilean Nights activities and progresss, sign up to the IYA2009 mailing list:

http://www.eso.org/lists/listinfo/iya2009_newsletter
or vist the official website
Galilean Nights logo translations now avalilable. Please download them here:
Task Group:
Catherine Moloney (UK)(Chair): cmoloney@eso.org
Terry Bridges (Canada): tjb@astro.queensu.ca
Bruno Sanchez-Andrade Nuño (Spain): brunosan@gmail.com
Manoj Pai (India): iya2009@1au.in
Ricardo Cardoso Reis (Portugal): ricreis@astro.up.pt
Donna Smith (USA): sidewalkastronomers@earthlink.net
Hidehiko Agata (Japan): h.agata@nao.ac.jp
Jean-Luc L. J. Dighaye (Belgium): jdighaye@eurastro.de
Tasso Augusto Napoleão (Brazil): tassonapoleao@gmail.com
Jean-Eudes Arlot (France): jean-eudes.arlot@imcce.fr
Jane Jones (JPL): jane.h.jones@jpl.nasa.gov
Preston Dyches (JPL): preston.dyches@jpl.nasa.gov
Kazuya Ayani (Japan): ayani@bao.go.jp
Sensi Pastor (Spain): sensi.pastor@wanadoo.es
Anita Heward (Europlanet): anitaheward@btinternet.com
Roberto Bugiolacchi (Germany):bugiolacchi@mps.mpg.de
Pedro Russo (ex-officio)
Mariana Barrosa (ex-officio)
Advisors:
Douglas Pierce-Price (UK): dpierceprice@eso.org
Mike Simmons (USA): msimm@ucla.edu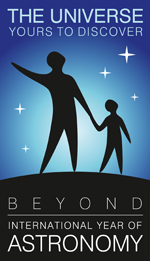 National Nodes: 148
Organisational Nodes: 40
Organisational Associates:33
National Websites: 111
Cornerstone Projects: 12
Special Task Groups: 11
Special Projects:16
Official Products:8
Media Partners:22