International Observe the Moon Night: 18 September 2010
6 August 2010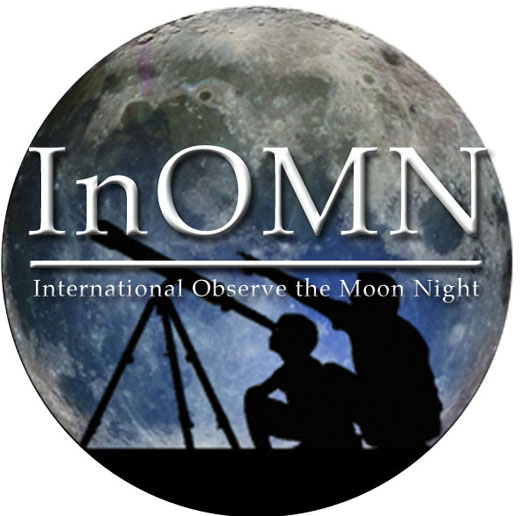 Professional and amateur astronomers, astronomy clubs, planetariums, science centers and all astronomy enthusiasts worldwide are invited to celebrate Earth's celestial companion, the Moon, Saturday, September 18, 2010.
International Observe the Moon Night (InOMN) follows on the great success of lunar missions in 2009. NASA's Lunar Reconnaissance Orbiter (LRO) has already sent back more close-up images and digital data in its first year orbiting the Moon than any other planetary mission in history. In an unprecedented search for water below the Moon's surface, Lunar CRater Observation and Sensing Satellite (LCROSS) crashed into the Moon's south polar region with the world watching.
InOMN builds on NASA's first celebration of these historic missions during the International Year of Astronomy 2009. Now, Astronomers Without Borders (AWB) is partnering with NASA missions and centers, along with other institutions, to bring the excitement of observing and learning about Earth's closest neighbor in space to the public – putting the "International" into InOMN.
"InOMN is a community-based effort where everyone can share the excitement of lunar exploration with the public by hosting their own InOMN events", said Mike Simmons, Founder and President of Astronomers Without Borders. "Public telescope observing events, lectures, school presentations and workshops, and even online events like TweetUps are already being planned.", adds Simmons.
Join the celebration. Get others looking up and seeing the Moon...in a whole new light!
More information: http://www.astronomerswithoutborders.org/projects/intl-observe-moon-night.html
Search IYA2009 Updates
---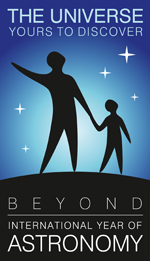 National Nodes: 148
Organisational Nodes: 40
Organisational Associates:33
National Websites: 111
Cornerstone Projects: 12
Special Task Groups: 11
Special Projects:16
Official Products:8
Media Partners:22