Heavens on Earth
20 August 2010

Published in the 20 August 2010 issue of Science (Subscription required): http://www.sciencemag.org/content/vol329/issue5994/r-samples.dtl#329/5994/887-c
An ancient bone with notches that may represent a lunar calendar, prehistoric stone tombs in Portugal that point to the rising sun, and the Mauna Kea Observatories in Hawaii are promising contenders for World Heritage status, a new study says.
The study, which has been officially endorsed by the United Nations Educational, Scientific and Cultural Organization (UNESCO), highlights 44 sites and artifacts that mark humankind's millennia-long fascination with the heavens. Usually, it notes, UNESCO's World Heritage Committee focuses on what it calls "tangible, immovable heritage," such as buildings, parks, and railways. But when addressing astronomical heritage, it's the development of scientificknowledge that is important, not the bricks and mortar, says Thomas Hockey, an astronomer at the University of Northern Iowa in Cedar Falls and a member of the International Astronomical Union's working group that helped produce the report.
For example, the twin monastery of Saint Peter and Saint Paul in northeast England no longer houses the scientific writings of the medieval monk Saint Bede, but World Heritage status would recognize the "scholarly activity" that occurred there. Saint Bede's most influential work,On the Reckoning of Time, written at the monastery in about 725 C.E., "became the principal text for early medieval astronomical study," says the report, which is available online at www.astronomicalheritage.org.
Search IYA2009 Updates
---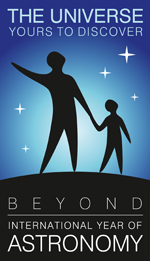 National Nodes: 148
Organisational Nodes: 40
Organisational Associates:33
National Websites: 111
Cornerstone Projects: 12
Special Task Groups: 11
Special Projects:16
Official Products:8
Media Partners:22