The World at Night Newsletter - 2009 March 31
31 March 2009
- There are new items on TWAN shop: Large framed print of selected TWAN artwork photographs in normal and panoramic format, general purpose greeting cards and mouse pad illustrated with a TWAN photo.
- TWAN website visitors can more easily find images related to their subject of interest, using the new search engine.
- There are new stunning photos and time-lapse videos on TWAN website, featuring starry nights of the planet's landmarks from Asia and Middle East, to Europe and Americas:
Americas
USA
Southern Cross and Volcanic Lava (Hawaii) by Wally Pacholka
Garden of Stars and Snow (Alaska) by Shingo Takei
Night Sky Transforming (Alaska) by Shingo Takei
Starlight Lake Reflections-II (Colorado, time-lapse video) by Thad V'Soske
Cornfield Harvest Moonrise (Colorado, time-lapse video) by Thad V'Soske
Winter Deep Field (Massachusetts) by Dennis di Cicco & Sean Walker
Canada
Castle Mountain Startrail by Yuichi Takasaka
Europe
Hungary
Space Shuttle and ISS by Tamas Ladanyi
Zselic Celestial Pair by Tamas Ladanyi
Austria
The Rise of Orion by Tamas Ladanyi
Sweden
Night-shining Clouds by P-M Heden
Cottage Night by P-M Heden
France
Starry Night of Gers by Laurent Laveder
Above the Lights of London by Laurent Laveder
Asia and Middle East
Korea
The Milky Way: Winter vs. Summer by Kwon O Chul
Orion and the Gate of Fortress by Kwon O Chul
Golden Tree by Kwon O Chul
The Shrine Tree by Kwon O Chul
Japan
Falling Star by Shingo Takei
Iran
Good Morning Moon by Oshin Zakarian
The Spirit of TWAN Photography by Babak Tafreshi
Art of the Past by Oshin Zakarian
Stars of a Chanting Tree by Oshin Zakarian
Galactic Rise by Babak Tafreshi
Comet and Gegenschein by Babak Tafreshi
Turkey
Venus and Aegean Sea by Tunc Tezel
Venus and Zodiacal Light by Tunc Tezel
Guest Gallery is a well-received section on TWAN website to feature selected outstanding Earth and sky photos by non-TWAN creative photographers from around the globe. If you have such remarkable photos to share with TWAN Guest Gallery, please contact us.
- TWAN is featuring six special galleries:
TWAN is a global program of Astronomers Without Borders (www.astrowb.org) and a Special Project of International Year of Astronomy 2009, an initiative by IAU and UNESCO. The World at Night is to produce and present a collection of stunning photographs of the world's most beautiful and historic sites against the nighttime backdrop of stars, planets and celestial events. The eternally peaceful sky looks the same above all symbols of different nations and regions, attesting to the truly unified nature of Earth as a planet rather than an amalgam of human-designated territories.
Building bridges through the sky
The World at Night
Search IYA2009 Updates
---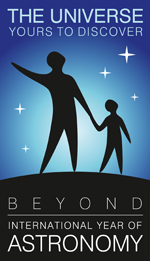 National Nodes: 148
Organisational Nodes: 40
Organisational Associates:33
National Websites: 111
Cornerstone Projects: 12
Special Task Groups: 11
Special Projects:16
Official Products:8
Media Partners:22