Vito Technology releases the new 1.5 version of Star Walk
30 April 2009
STAR WALK - OFFICIAL PRODUCT OF INTERNATIONAL YEAR OF ASTRONOMY 2009
Vito Technology releases the new 1.5 version of the best seller educational application for stargazing Star Walk. With more than 4 months in the top 25 (appstore - education category) Star Walk is making possible for everybody to admire the sky, to understand it better and to have fun looking at the wonders of the universe.
For this new release Vito Technology collected customers' feedback and followed them strongly improving existing features and adding new functions. The result of the new version is an application with amazing graphics, enhanced speed, more images and information. Star Walk can be used to satisfy all curiosities about stars, planets, constellations, to share information, and not only it can be a nice help to study astronomy, to have fun with friends and many used it as a cool ice breaker at parties!
The main features that so far our stargazers loved have been: traveling in time to look at different events (like eclipses) in the sky on specific dates, the lunar phases and the discovery of constellations images and the reason of their shape. In this new version all those functionalities remain and have been improved with an even greater number of stars and constellations to look at, better and more precise images, more reliability and more speed. See the list below of improved features:
1. Reduced loading time (2x)
2. Real 30 FPS
3. Improved search function
4. Improved constellations images and shape
Vito technology included new features that will make the application more fun and interesting:
1. Additional options:
• constellations on&off button
• sounds on&off button
• magnitude selection (allows you to show in the sky only stars with chosen brightness)
2. Spatio-temporal bookmarks
3. Pictures of all constellations (from 10 upgraded to 110)
Star Walk remains the official product of IYA 2009 and continues making astronomy enjoyable for everybody. Vito Technology is convinced that with this upgrade Star Walk has simply become the iphone app to have to wow your friends, to show them your favorite stars, constellations and impress them with its images. There are many opportunities for which Star Walk can be used and enjoyed, here are some of the suggestions collected from users:
Star Walk can help with your astronomy essay - Zach April 2009
Stark Walk can keep your children entertained while they play dreaming of becoming astronauts - Anonymous April 2009
Star Walk is the perfect idea to spend a romantic night with your partner - Ron February 2009

Reviews:
'feeling like Captain Janeway on the Starship Voyager? Priceless' - http://figjamandlimecordial.com/
'I've been using it, and letting our children use it, on the clear nights we've had recently...and we have absolutely loved it. I'm really enjoying Star Walk. You have created a wonderful app...thank you!' - Judd (NASA)

ABOUT THE COMPANY
Since it entered the mobile software market in 2001 VITO Technology Inc. has developed an impressive portfolio of products for Windows Mobile. The latest VITO Technology's endeavour includes iPhone and Web 2.0 software development.
© VITO Technology 2009. All rights reserved.
EDITORIAL COPY AVAILABLE upon REQUEST
Useful links:
Star Walk in iTunes: http://phobos.apple.com/WebObjects/MZStore.woa/wa/viewSoftware?id=295430577&mt=8
Watch Star Walk in action here: http://www.youtube.com/watch?v=8ECsFEfrrwU
Vito Technology Official Page: http://vitotechnology.com
For more information contact:
Alex Samokhvalov
VITO Technology
Tel/Fax +7 383 3320013
Search IYA2009 Updates
---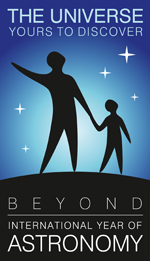 National Nodes: 148
Organisational Nodes: 40
Organisational Associates:33
National Websites: 111
Cornerstone Projects: 12
Special Task Groups: 11
Special Projects:16
Official Products:8
Media Partners:22