U.S. Former Astronaut visits Malta to mark IYA2009
7 May 2009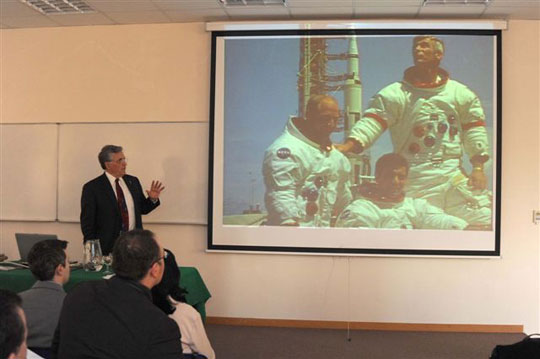 U.S. Senator and astronaut Harrison Schmitt has spent five busy days in Malta to mark IYA2009. Accompanied by his wife Teresa Fitzgibbon, he toured various schools and sixth forms and also appeared on a television programme Xarabank. He then visited the Aviation museum and met a contingent of the Armed Forces of Malta.
Senator Schmitt was the only geologist to walk on the Moon when he was lunar module pilot of Apollo 17 in 1972. During his IYA2009 visit, he gave two talks to packed halls at the University of Malta. The first was called "A scientist on the moon - Apollo 17" and the second was "Space exploration and exploitation".
Malta's IYA2009 Single Point of Contact, Gordon Caruana Dingli, then took the Senator and his wife on a tour of the island to visit, among other landmarks, the Barakka, Grand Harbour, St John's Cathedral, and the Palace.
More information: http://iya2009malta.page.tl/Astronaut-Geologist-Harrison-Schmitt,-Apollo-17-Lunar-Module-Pilot.htm
Search IYA2009 Updates
---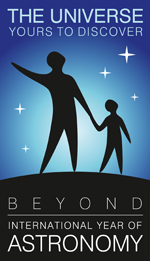 National Nodes: 148
Organisational Nodes: 40
Organisational Associates:33
National Websites: 111
Cornerstone Projects: 12
Special Task Groups: 11
Special Projects:16
Official Products:8
Media Partners:22