Galaxy Zoo a smash hit during 100 Hours of Astronomy
12 June 2009
For a 100-hour period in April, amateur and professional astronomers around the world joined together in an event of unprecedented scale. Known as 100 Hours of Astronomy (100HA), it was a resounding success. In fact, its effects are still being felt.
Galaxy Zoo is an initiative where members of the public help scientists by classifying galaxies based on their shape. Keen to embrace the spirit of 100HA, the Galaxy Zoo team set themselves the challenge of analysing one million galaxies within the 100 hours. Now it has been revealed that volunteers actually provided more than 2.5 million classifications, far above even the most hopeful expectations. This testament to the enthusiasm of astronomy supporters and the positive influence of IYA2009 has been noted in an Astronomy Now article.
The follow-up to 100HA is a project called Galilean Nights. Taking place on 23-24 October 2009, astronomers will once again be showing the public breathtaking sights. Perhaps Galaxy Zoo will receive another boost, raising its admirable statistics even further.
Search IYA2009 Updates
---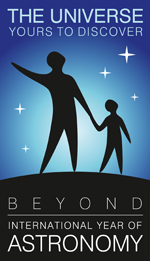 National Nodes: 148
Organisational Nodes: 40
Organisational Associates:33
National Websites: 111
Cornerstone Projects: 12
Special Task Groups: 11
Special Projects:16
Official Products:8
Media Partners:22