Solar Eclipse to be broadcast on the internet for IYA2009
21 July 2009
22 July will feature the longest solar eclipse of the 21st Century. At 6 minutes and 39 seconds, it will be an impressive sight for those able to see it. Visible from mainland Asia, Japan's Ryukyu Islands, and through the Pacific Ocean, the experience for people in those regions will be incredible.
To allow astronomers and the public all around the world to witness this spectacle, there are online options available to anyone with a computer and internet connection.
A high definition broadcast is being provided by http://www.eclipse-tv.com/, resulting in 900x600-pixel resolution footage, showing the progress of the eclipse live at a level not yet experienced on conventional webcastings based on webcam technology. AstroNative Technologies will setup a live webcasting station near the centre line at the eclipse city site on Yangshan Island south of Shanghai. This location will experience a duration of 5 minutes and 57 seconds of the total phase between 9:37 and 9:43 local time (01:37-01:43 UT). The transmission will cover all phases of the eclipse starting with 1st contact at 8:24 (0:24 UT) and ending with 4th contact at 11:03 (3:03 UT).
The Chinese Astronomical Society, supported by the Chinese Academy of Sciences, will be hosting a live broadcast of the eclipse. Available online at http://eclipse.astronomy2009.org.cn/english, it is an important contribution to IYA2009's goal of making astronomy accessible to all. Called "Multi-site Federated Live Broadcast of Solar Eclipse on July 22, International Year of Astronomy 2009", it will take full advantage of the latest networking, multimedia, and emerging Web 2.0 technologies. The public signal will be released to various portals, including websites, TV, and mobile phones.
NASA TV are readying themselves for an eclipse broadcast, which will be online here: http://www.nasa.gov/multimedia/nasatv/index.html
For those fortunate enough to be in Bangladesh to see the eclipse in person, The Bangladesh Astronomical Association has arranged an observation camp at Tentulia, to observe the eclipse. For details visit:
http://www.astronomybangla.com
Anyone with a competitive streak may be interested in a Space Generation Advisory Council contest to win a hamper of astronomy tools and books. Simply photograph the total eclipse and share it digitally via the photo sharing website Flickr (www.flickr.com), tagging it with "#SolarTotality2009" so that a searchable category of the eclipse's path can be drawn up. Candidates are encouraged to write to bee@spacegeneration.org with a short caption and description of their photo along with a link to it on Flickr. Great care needs to be exercised whilst photographing Solar Eclipses so you should consult learning material that will be available on http://solartotality.wordpress.com.
The IYA2009 Solar Physics Group has prepared a site to share images of this remarkable event. Available at http://eclipse22jul09.wordpress.com/, instructions for contributing are simple and involve little more than sending a regular e-mail with pictures to eclipse@solarastronomy2009.org. Check the site for details!
Flickr users can also upload pictures and short video clips to the official IYA2009 Flickr group: http://www.flickr.com/groups/iya2009/
Thanks to these initiatives, citizens of the world will all be able to share in the experience of witnessing a solar eclipse. It will undoubtedly be a highlight of IYA2009!
Search IYA2009 Updates
---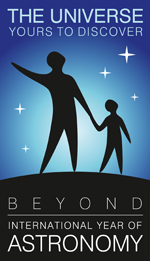 National Nodes: 148
Organisational Nodes: 40
Organisational Associates:33
National Websites: 111
Cornerstone Projects: 12
Special Task Groups: 11
Special Projects:16
Official Products:8
Media Partners:22