2009 total solar eclipse broadcast reaches a huge audience
10 August 2009
Organisers of a live broadcast of the recent total eclipse have announced that the event reached millions of people using their feeds. 25 clients utilised the video stream, including 10 TV stations and 14 network portals. Viewers came from all over the world, from countries including Japan, USA, Poland, Singapore, Canada, Malaysia, and many others.
Special solar eclipse sections on participating web portals say they have received over 160 million clicks, while mobile phone websites were visited more than 70 million times.
The IYA2009 team would like to congratulate all involved!
Search IYA2009 Updates
---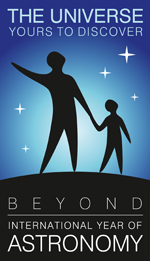 National Nodes: 148
Organisational Nodes: 40
Organisational Associates:33
National Websites: 111
Cornerstone Projects: 12
Special Task Groups: 11
Special Projects:16
Official Products:8
Media Partners:22