The biggest Sri Lankan IYA2009 event is here!
23 September 2009
Sri Lanka is geared up and ready for its largest astronomy event of the year: Star Party, a competition for students from different parts of the island. The main topics of discussion will be observation, rocketry, cosmology, and astrophysics.
As IYA2009 makes this year extra-special, the Star Party team will provide a live streaming feed via http://starparty2009.com/sp-09-live/. This is aimed in particular at the global education community, enabling everyone to embrace IYA2009's theme "the Universe, Yours to Discover".
Star Party 2009 will take place at the premises of the University of Peradeniya, Kandy, Sri Lanka from 6:00 pm local time (12:30 UTC/GMT or 08:30 EDT) onwards on 25 September 2009. The project will last for more than 12 hours and already more than 500 participants have been confirmed. The event is organised by the Anandian Astronomical Association, of Ananda College and Astronomical Society of Mahamaya Girls' College, Kandy as an affiliated project.
2009 will be the 6th year that Star Party has run in South Asia. It began as an observation event and gradually evolved into what we see today.
To learn more about this incredible event, please visit: http://starparty2009.com/
Read Gayandhi de Silva's Cosmic Diary blog post about Star Party here: http://www.cosmicdiary.org/blogs/eso/gayandhi_silva/?p=136
Search IYA2009 Updates
---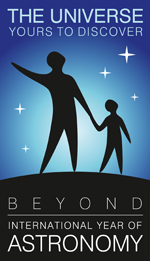 National Nodes: 148
Organisational Nodes: 40
Organisational Associates:33
National Websites: 111
Cornerstone Projects: 12
Special Task Groups: 11
Special Projects:16
Official Products:8
Media Partners:22