New French film gives insight into the work of astronomers
2 October 2009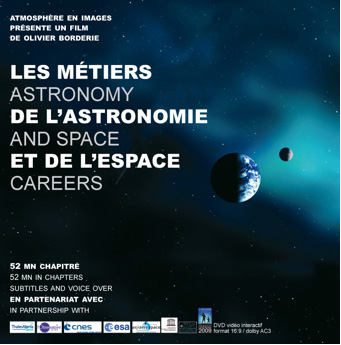 A new film called Astronomy and Space Careers is giving an insider-view into the world of professional astronomy. It shows astronomers describing their jobs, what they do, why they chose their paths, and even gives hints for others that want to follow in their footsteps.
IYA2009 seeks to make astronomy accessible to all, and highlighting the vital work conducted by professional astronomers is an important aspect of this.
The film is in French, with English subtitles.
Cosmic Diary blogger Athena Coustenis worked on this film, and has written about it here: http://cosmicdiary.org/blogs/athena_coustenis/?p=18
A teaser of the film, featuring Athena, can be viewed here: http://atmosphere.en.images.free.fr/documentaire2.html
Search IYA2009 Updates
---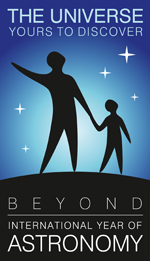 National Nodes: 148
Organisational Nodes: 40
Organisational Associates:33
National Websites: 111
Cornerstone Projects: 12
Special Task Groups: 11
Special Projects:16
Official Products:8
Media Partners:22