From Earth To The Universe exhibited in the Parliament of Iran
2 October 2009
The Parliament of Iran has hosted an From Earth To The Universe (FETTU) exhibition, inaugurated by Professor Yousef Sobuti, "father of modern astronomy in Iran", in the presence of Ali Larijani, chairman of Iranian Parliament, members of the Parliament, and Iranian professional astronomers.
The idea of hosting the exhibition in Iranian Parliament was first suggested by Dr. Sadollah Nassiri Gheydari, professional astronomer, member of strategic council of Iranian National Observatory (INO), and member of education committee in Iranian Parliament. He says, "I intended to bring astronomy among members of the Parliament and let them see the glory and beauty of the heavens."
The exhibition was organised by the Astronomical Society of Iran with the cooperation of the StarPeace non-profit NGO. As Dr. Jamshid Ghanbari, head of the Astronomical Society of Iran said, "this collection is going to be exhibited in other provinces of Iran and in International Olympiad on Astronomy and Astrophysics (IOAA) 2009 in Iran."
This FETTU exhibition is the only one of its kind in Iran. It is a selection of 30 telescopic images of celestial objects and 20 photos of the night sky above Iran's historical and cultural symbols.
Based on a report by Irene Shivaei.
Search IYA2009 Updates
---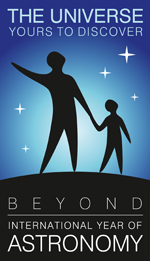 National Nodes: 148
Organisational Nodes: 40
Organisational Associates:33
National Websites: 111
Cornerstone Projects: 12
Special Task Groups: 11
Special Projects:16
Official Products:8
Media Partners:22