Galileo to join Columbus Day Parade celebrations in New York City, USA
12 October 2009
Famous Italian astronomer Galileo, complete with telescope, will be marching as part of the Columbus Day Parade on 12 October. This Galileo-actor will be part of an astronomy-themed float which will also feature an astronaut and various telescopes - including an IYA2009 Galileoscope.
TV channel NBC will be showing a segment about Galileo to start their coverage of the parade and will feature the Galileo float, which will have the IYA2009 logo proudly displayed on its side. In all, there are expected to be around one million spectators.
Columbus Day Parade is the world's largest celebration of Italian-American culture. The parade celebrates the spirit of exploration and courage that inspired Christopher Columbus's 1492 expedition and the important contributions Italian-Americans have made to the United States. Over a dozen high school bands, as well as virtuosi professional groups from the United States and Italy, will make the march up Fifth Avenue and fill the canyons of midtown with joyous, heart-pounding music.
Columbus Citizens Foundation website: http://www.columbuscitizensfd.org/
Search IYA2009 Updates
---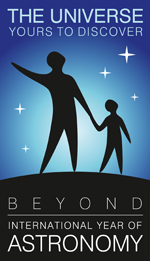 National Nodes: 148
Organisational Nodes: 40
Organisational Associates:33
National Websites: 111
Cornerstone Projects: 12
Special Task Groups: 11
Special Projects:16
Official Products:8
Media Partners:22