Sri Lankan space education seminar brings astronomy and IYA2009 into classrooms
13 October 2009
On 8 September, Sri Lanka's Arthur C. Clarke Institute for Modern Technologies hosted the Asia-Pacific Regional Space Agency Forum Space Education Seminar: Bringing Astronomy, Space Science and Technology and their Applications into the Classroom.
The Honorary Minister of Science and Technology of Sri Lanka, Prof. Tissa Vitarana, opened the workshop and spoke passionately about the importance of educating students in the high technology areas of science and engineering and how the context of space can be used to inspire students in these areas.
50 school teachers were selected from all over Sri Lanka to participate in the seminar. Experts from Australia, Japan and the Philippines were invited to participate and share their experiences of using space education materials to teach science.
Feedback from participating teachers was very positive and everyone left with new ideas, including the presenters.
Based on a report available online: http://www.vssec.vic.edu.au/vssec-news/vssecnews_aprsaf.asp
Search IYA2009 Updates
---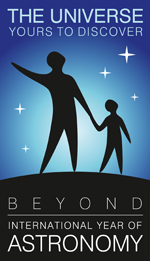 National Nodes: 148
Organisational Nodes: 40
Organisational Associates:33
National Websites: 111
Cornerstone Projects: 12
Special Task Groups: 11
Special Projects:16
Official Products:8
Media Partners:22