StarPeace build bridges between four countries on World Science Day
23 November 2009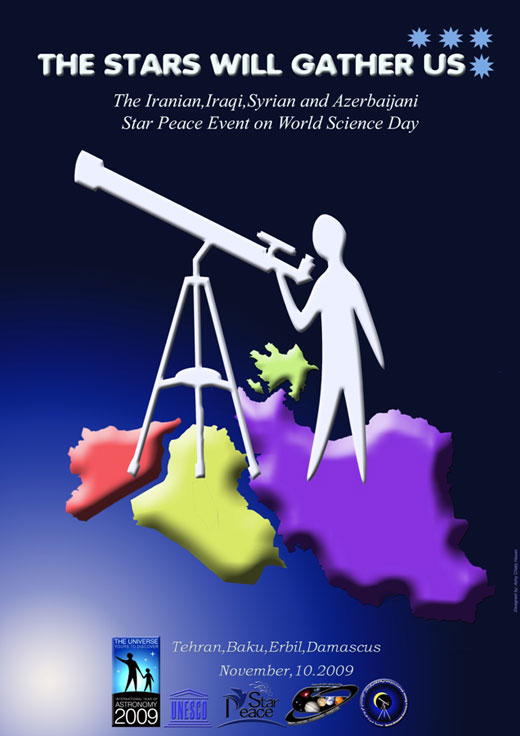 Four StarPeace clubs in four neighboring countries (Azerbaijan, Iran, Iraq and Syria) held joint star parties on World Science Day, 10 November.
Established by UNESCO in 2001, the World Science Day for Peace and Development (WSDPD) is celebrated on 10 November each year. To celebrate this day StarPeace clubs organised a stargazing party for the public in Azerbaijan, Iran, Iraq and Syria simultaneously.
Iran and Azerbaijan held their StarPeace event on a border bridge over the Aras River located along the border between Iran and Azerbaijan. Iranian StarPeace team in companion with a group of professional astronomers from Azerbaijan Science Academy located their telescopes on the border bridge near Jolfa town, so tourists and merchants who were passing the bridge between two countries stopped by to observe Jupiter and celestial objects through telescopes.
Azhy Hasan from the Amateur Astronomers Association of Kurdistan and StarPeace Iraq ambassador, held the event in Erbil city in the Iraqi Kurdistan Region. Nearly 250 students of Salahadin University were invited to join the 1st Star Peace event of Iraq. After two presentations about StarPeace project and WSDPD, there was a stargazing programme. "The view of Jupiter and M45 through telescopes charmed everybody out there, even the security guard team!" Azhy said.
At the same time Mohammed AlAsseri the president of Syrian Amateur Astronomers Association from Syria held the event in Damascus.
Meanwhile there was a telephone communication between Iraqi team, Syrian and Iranian team. Students and guests who have participated in the event were surprised when they heard that at the same time people from other countries are looking at the same celestial objects as they were.
Azhy Hasan says, "By all measures and scales, this event was one of the most great and wonderful events which has been done by Amateur Astronomers Association of Kurdistan on IYA2009, and sure that very special Star Party for StarPeace Project was a unforgettable event not for only the participants, but even for us as AAAK team after we sharing the glory of Peace, Friendship and Love between us after we decided to erasing the whole borders between us."
Report by Irene Shivaei, StarPeace Project Board Member
StarPeace: http://www.starpeace.org/
Search IYA2009 Updates
---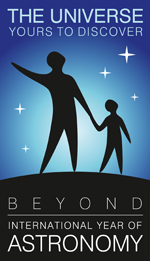 National Nodes: 148
Organisational Nodes: 40
Organisational Associates:33
National Websites: 111
Cornerstone Projects: 12
Special Task Groups: 11
Special Projects:16
Official Products:8
Media Partners:22