Ethiopian astronomers bring IYA2009 to the masses
15 December 2009
The Ethiopian Space Science Society (ESSS) has been celebrating IYA2009 throughout the year. In the case of Ethiopia, it is considered a prime way of promoting astronomy by stimulating interest, especially among young people and as well using the appreciation of the inspirational aspects of astronomy.
Several high-profile activities have been run. The first was a one day open nationwide conference of celebration held at Addis Ababa, the capital city of Ethiopia. More than 400 people with different backgrounds including government higher officials, higher educational institute representatives, school community, artists and many of the young community participated. The event was highlighted with an educational seminar, history of Ethiopian Astronomy and culture, and public discussions on space science and astronomy in Ethiopia.
Public sky tours have also been operating, entertaining and educating visitors. Around 250 people have celebrated astronomy through sky observation with four portable telescopes at Entoto Mountain, just on the outskirts of Addis Ababa, where ESSS is constructing an observatory.
ESSS has been helping communities in different regions by encouraging activities and providing seed funding. Other initiatives have been conducted with financial support from the International Astronomical Union. Many brochures in English and Amharic (one of the Ethiopian languages) have been distributed, outlining the aims of IYA2009.
This is just a sample of Ethiopian IYA2009 projects. The Secretariat would like to congratulate all those who have been involved in making IYA2009 such an unforgettable year in Ethiopia.
Search IYA2009 Updates
---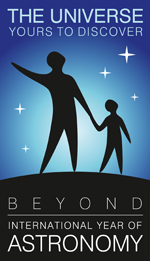 National Nodes: 148
Organisational Nodes: 40
Organisational Associates:33
National Websites: 111
Cornerstone Projects: 12
Special Task Groups: 11
Special Projects:16
Official Products:8
Media Partners:22