The World At Night confirms plans for 2010
23 February 2010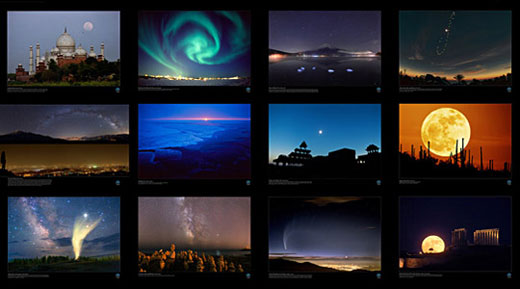 The World At Night (TWAN) is an IYA2009 Special project which produces and presents collections of stunning photographs and time-lapse videos of the world's landmarks against the celestial attractions. The eternally peaceful sky looks the same above symbols of all nations and regions, attesting to the truly unified nature of Earth as a planet rather than an amalgam of human-designated territories. TWAN has announced its plans for 2010, and looks set to go from strength to strength.
Exhibitions
TWAN travelling exhibitions will continue in the US, Canada, Iran, Chile, Korea, Hungary, Germany, Brazil, Sweden, and Hong Kong. Several new countries will host TWAN exhibitions including China, UAE, and Iceland. The first major TWAN exhibition and workshop in the Middle East will be in Zanjan, Iran, in March 2010. The exhibit will include over 35 large light boxes and 40 other 1-2 metre mounted prints. TWAN image are also contributing to "1001 Inventions: Discover the forgotten story of 1000 years of science from the Muslim world" (http://www.1001inventions.com/) in National Science Museum, London, which began in January 2010.
Publications
A TWAN book/exhibition catalogue in Korea was completed in January. March 2010 will see a TWAN and landscape astrophotography feature article in BBC's Sky At Night magazine. Discover magazine is featuring a short interview about TWAN and landscape astrophotography with TWAN director in April 2010. And in the Autumn a TWAN book will be released in Germany.
Media
There is a growing collaboration with National Geographic's website. TWAN contributes as a source of night sky images. The film "Acquainted With the Night" by a Canadian film company, in production now and will include a section about TWAN. Also, a TWAN TV documentary starts production in summer 2010.
Tours
TWAN tours to see and photograph stunning night skies from most beautiful landscapes start in autumn 2010. The first considered destinations are Nepal, Chile, and Canada.
Website
New images, reports, and newsletter every two to three weeks. New sections allow for more interaction with visitors.
Contests
The winners of IYA2009 International Earth and Sky Photo Contest will be announced in February 2010. New TWAN contests are planned for the Global Astronomy Month project of Astronomers Without Borders.
Visit the TWAN website here: http://www.twanight.org/
Search IYA2009 Updates
---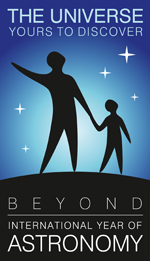 National Nodes: 148
Organisational Nodes: 40
Organisational Associates:33
National Websites: 111
Cornerstone Projects: 12
Special Task Groups: 11
Special Projects:16
Official Products:8
Media Partners:22