First Light: Photography & Astronomy exhibition
1 March 2010
Since the late 19th Century, astronomers have been exploring the limits of human perception by way of photography. Those limits were surpassed once and for all with the arrival of space travel and the satellite. In photographs, the seemingly infinite size of the Universe is reduced to human proportions, yet it remains an elusive idea. Partly for that reason, astronomy has had a long history of popularising research. In the past, original photographs appeared in illustrated non-specialist publications on astronomy. Nowadays the information that astronomers gather for their research is translated into spectacular and almost painterly images that reach us via newspapers, magazines, television and the internet.
First Light: Photography & Astronomy will be held at the Huis Marseille Museum for Photography in Amsterdam between 6 March and 30 May 2010. It will comprise a first-time combination of unique historical astronomy photographs, from Dutch collections, and present-day images made by famous telescopes and space probes such as ESO, Hubble and Cassini.
Organised in collaboration with the Stichting Academisch Erfgoed (SAE) and the Nederlandse Onderzoekschool voor Astronomie (NOVA).
For more information, please see: http://www.huismarseille.nl/
Search IYA2009 Updates
---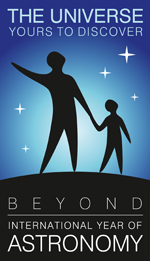 National Nodes: 148
Organisational Nodes: 40
Organisational Associates:33
National Websites: 111
Cornerstone Projects: 12
Special Task Groups: 11
Special Projects:16
Official Products:8
Media Partners:22