New astronomy book drives
26 March 2010
The purpose of the project "Astro Book Drive" is to cultivate astronomy education in developing countries by donating excess books. Through Astro Book Drive, it is hoped that many will benefit. Now new book drives have been announced, and your help is needed to make them a success.
Tanzania Book Drive – a Beautiful Connection
UNAWE – Tanzania is lead by group of young people who are dedicated to bring the Universe to the local students. As an appreciation to their efforts, Greater Portland Astronomical Society (GPAS) –Maine. USA will be running a book drive to facilitate UNAWE – Tanzania to improve their astronomy outreach efforts. Read more…
Afghanistan Book Drive – StarPals contributes to Afghanistan Astronomical Association
Afghanistan Astronomical Association (AAA) was born during IYA2009, with hope to the luminous future and by sound dissemination of Astronomy and humanization of this culture, performing his role in building of Afghanistan 's future. As an appreciation for their efforts, StarPals will be donating some resources to facilitate AAA to improve their astronomy outreach efforts. Read more…
Other Book Drives: http://astrodrive.lakdiva.net/projects
Côte d'Ivoire, Mozambique, Rwanda, Jamaica, etc…
Upcoming Book Drives:
African Book Drive – Await more information!
New Affiliation:
AstroBookDrive was endorsed by EurAstro. The Founder and President of EurAstro; Jean-Luc Dighaye says, "Transferring surplus astronomy books and educational material from well-equipped European regions to poorer places with low awareness in astronomy is a highly commendable endeavor." Read more…
Get Involved - DONATE!
If you or your group would like to donate materials to a group, please check - Get Involved and FAQ. For more information you can contact AstroBookDrive.

Read the Call for run a book drive
REQUEST!
If you would like to request books for your group, please go to the Request page
ABOUT
To learn how AstroBookDrive started and who's behind it, please go to the About page
Search IYA2009 Updates
---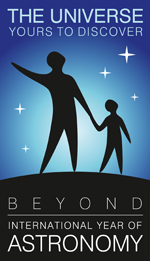 National Nodes: 148
Organisational Nodes: 40
Organisational Associates:33
National Websites: 111
Cornerstone Projects: 12
Special Task Groups: 11
Special Projects:16
Official Products:8
Media Partners:22