GAM - Lord of the Rings Back on Screen
13 April 2010
Probably the most famous of all planets, Saturn—the ringed planet—is back and demands all eyes on it. Global Astronomy Month is therefore giving it full attention during two dedicated global programs.
Saturn Watch started on April 11 and will continue until April 16, a time when you are encouraged to admire the fantastic planet—whether visually through your telescope, or via photographic observing, or by remote observing.Program Ideas to inspire you.
April 16 marks the peak of this global celebration dedicated to the ring planet with a Beauty Without Borders edition, a chance for amateur astronomers to share the wonder of observing Saturn with others. Everyone across the globe is invited.
Gather a group of friends, family, or amateur astronomers from your local astronomy club and set up telescopes in public places to share those breathtaking views of Saturn with others. Afterward, share your pictures and stories of the event with others through the various possibilities offered by GAM.
Join us and make the Lord of the Rings an astronomical box office hit!
Search IYA2009 Updates
---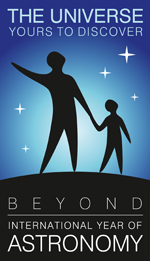 National Nodes: 148
Organisational Nodes: 40
Organisational Associates:33
National Websites: 111
Cornerstone Projects: 12
Special Task Groups: 11
Special Projects:16
Official Products:8
Media Partners:22