Successful Mobile Exhibition Project test and star party in Iraq
3 May 2010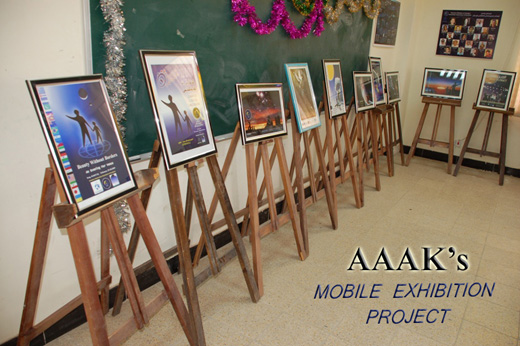 The Amateur Astronomers Association of Kurdistan / Iraq (AAAK) has launched its Mobile Exhibition Project (MEP). Its main target is to allow students to look and learn about astronomy and the Universe through selected astrophotos. Topics include the history of astronomy, modern equipment, galaxies, nebulae, the Solar System and planets, AAAK activity shots, and AAAK honorary members around the world.
Beside increasing knowledge, this project also encourages students to be involved with astronomy. To this end, the initial exhibition was specially made for Faker Mergasuri Private High School students on 21 April 2010. It will now be transferred to another school in and outside Erbil city. This event was part of AAAK's Global Astronomy Month activities. Lunar Week was also celebrated, in particular on 20 April. The party began at 06:15 pm local time (15:15 UT) before the Sun set behind a layer of Cirrus clouds, which fortunately were generous enough to allow people to look through and see the Moon.
Based on a report by Azhy Hasan.
Search IYA2009 Updates
---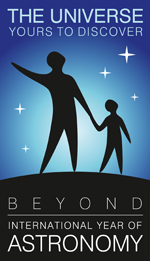 National Nodes: 148
Organisational Nodes: 40
Organisational Associates:33
National Websites: 111
Cornerstone Projects: 12
Special Task Groups: 11
Special Projects:16
Official Products:8
Media Partners:22