GEMINI School Observing Competition
10 May 2010
In the UK Gemini School Observing Competition you will discover how you can enter this competition and stand a chance to win 1 hour of observing time on the Gemini South telescope, one of the worlds largest telescopes!
Entering the Competition
To enter the competition is simple, pick a target in the southern sky that you find interesting and tell us in less than 500 words why you think we should pick your target over others, and what you would like to see from the observations. Submit your entry to ukgemini@physics.ox.ac.uk before the deadline of 21st May 2010 and you will stand a chance.
What you will receive
One hour of time on Gemini South to image your object of choice. The option to select numerous filters in order to reveal the most interesting aspects of the object (the choice of which we will be happy to help you with). A visit by a member of the UK Gemini Support Group to take you through the preparation of the observations, and after the data has been taken, a second visit to help you through turning the data that comes from the telescopes into full colour images along with explanation of all that is revealed.
We will also be happy to give talks and carry out question and answer sessions with the pupils at the school as part of the competition.
Important Info
Closing date: 21st May 2010
Imaging observations
Gemini South
Open to all UK Schools and science clubs
Submission
Search IYA2009 Updates
---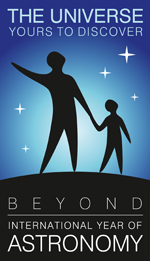 National Nodes: 148
Organisational Nodes: 40
Organisational Associates:33
National Websites: 111
Cornerstone Projects: 12
Special Task Groups: 11
Special Projects:16
Official Products:8
Media Partners:22