Iran, Islamic Republic of
Single Point of Contact
Prof. Jamshid Ghanbari, President Astronomical Society of Iran
Astronomical Society of Iran
PO Box 15875-3651
Tehran
Iran, Islamic Republic of

---
Highlights
Yalda Ceremony
Yalda is the Winter Solstice ceremony in Persian culture and the Astronomical Society of Iran (ASI) has organised this event with focus on history of science and astronomical related oral culture and heritages.

Messier Marathon
End of March 2009
Iran's finest stargazers will gather in heart of National desert park - Bahram Place ancient Caravansary - to hold a competition to observe deep sky objects and protect natural heritages.

Sufi observing competition
September 2009
Hosted in a dark site near Persepolis, an ancient capital of Achaemenid empire. This event will held as a memorial for Abdorahman Sufi Razi, a great Persian astronomer who wrote Book of Fixed Stars and recorded M31 and eight other objects as non-stellar objects, about 1000 years ago. Observers from around the world are invited!
Search IYA2009 National Nodes
---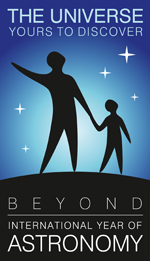 National Nodes: 148
Organisational Nodes: 40
Organisational Associates:33
National Websites: 111
Cornerstone Projects: 12
Special Task Groups: 11
Special Projects:16
Official Products:8
Media Partners:22