Nigeria
Single Point of Contact
Prof. Pius N. Okeke
National Centre for Basic Space Science
University of Nigeria, Nsukka
P.O. Box 3238
NG - 4100001 Nsukka
Enugu State
Nigeria

---
IYA2009 – NIGERIA: PROGRAMME OF ACTIVITIES
For the success of IYA2009 activities, the following programme has been outlined.
A press conference will be hosted by the President of Nigerian Astronomical Society and National Node Chair Prof. P.N. Okeke.
A Press Release will be issued on the proclamation of 2009 as the International Year of Astronomy (IYA2009) by the United Nations.
Construction and Distribution of locally made optical telescopes to schools in Nigeria.
Open Session with Planetarium.
A night with a 25cm optical telescope
Regular Talks on Astronomy and Space Science to higher schools.
Occasional Symposium
Monitoring of Lunar and Solar eclipses for students and the public.
Distribution pamphlets
Publications in CBSS Newsletter and National papers.
Search IYA2009 National Nodes
---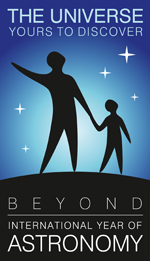 National Nodes: 148
Organisational Nodes: 40
Organisational Associates:33
National Websites: 111
Cornerstone Projects: 12
Special Task Groups: 11
Special Projects:16
Official Products:8
Media Partners:22