Venezuela, Bolivarian Republic of
Single Point of Contact
Dr. César Briceno
Centro de Investigaciones de Astronomia (CIDA)
Apdo Postal 264
VE - Mérida 5101-A
Venezuela, Bolivarian Republic of

---
Highlights

Astronomy through education: UNAWE
Venezuela has been a pioneer for the UNAWE project, and in 2009 will extend and further its reach in hand with government science agencies in each state and with the amateurs.
Astronomy for all
Activity two description: short radio/TV Astronomy programs for the layperson.
Fostering professional Astronomy
We will host the 2009 Venezuelan Astronomy meeting that will gather Venezuelan professional astronomers and students, from within and working/studying abroad. This meeting will be coordinated with activities with the public, that will bring the layperson into contact with professionals.
Search IYA2009 National Nodes
---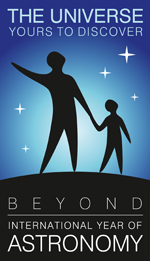 National Nodes: 148
Organisational Nodes: 40
Organisational Associates:33
National Websites: 111
Cornerstone Projects: 12
Special Task Groups: 11
Special Projects:16
Official Products:8
Media Partners:22